At ILSF, we believe that drowning prevention starts with educating children, youth and their parents about water safety. Our methods have been tried and tested over generations in Australia to advance the goal of drowning prevention.
We rely on donations, sponsorship and the work of volunteers to deliver our programs.
Your donation helps us to continue and grow our work of educating and saving lives on Israel's beaches, lakes and waters.
Help us to make Israel's beaches and waterways safer.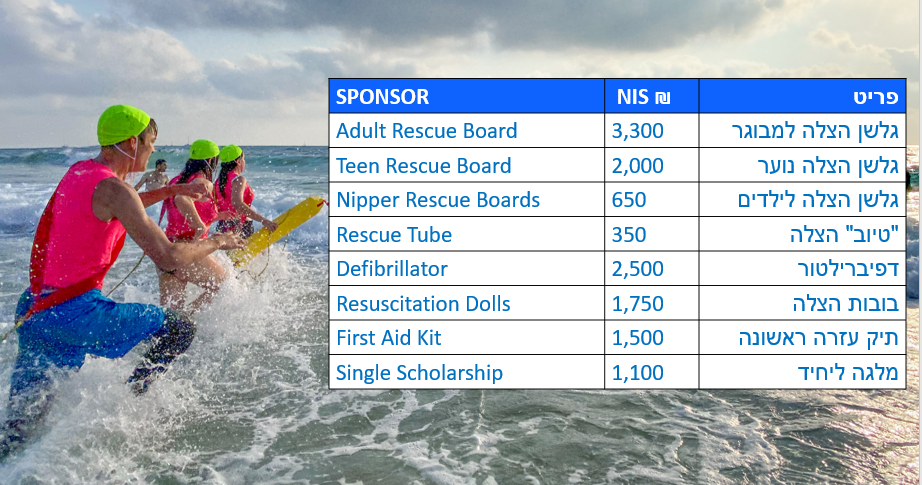 *For corporate sponsorship, please
contact us